Neonatal and Infant Neurosonography: Advanced Clinical Module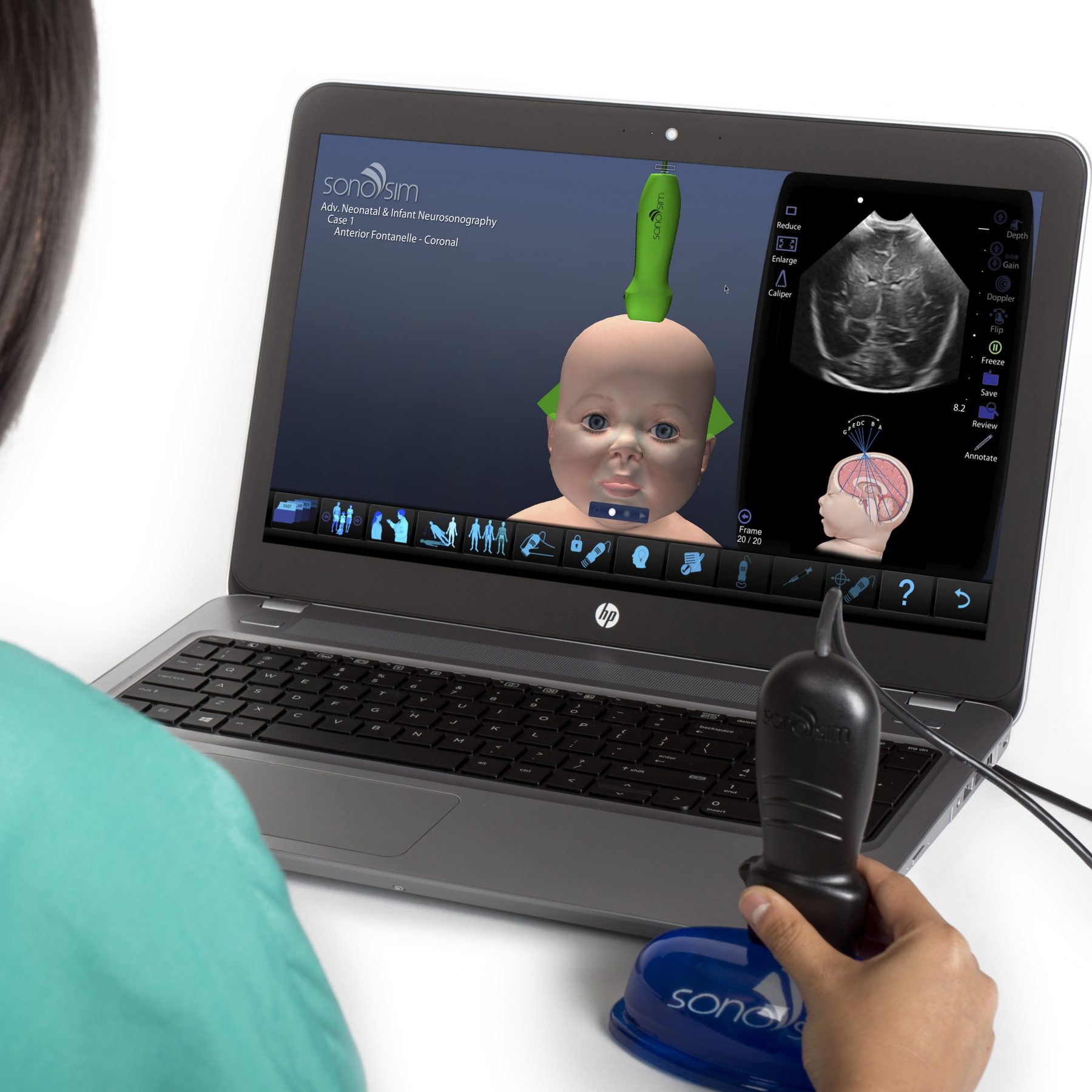 Module Overview
This Advanced Clinical Module teaches the fundamental elements of how to perform neonatal and infant neurosonography. The Course begins with a thorough overview of the neuroanatomy of preterm and term neonates and infants, and explores the clinical indications for sonographic examination. Subsequent lessons provide an in-depth review of sonographic neuroanatomy and imaging techniques, and introduce several more commonly encountered pathologic conditions.
In-module questions and a final mastery test assess didactic knowledge. The patented SonoSimulator® will help you develop the requisite cognitive task awareness and visuospatial skills required to perform neonatal and infant neurosonography.
Course Lessons
Introduction
Anatomy & Physiology
Sonographic Anatomy
Sonographic Technique
Technical Tips & Pitfalls
Case Studies
Summary
Hands-On Cases
The SonoSimulator helps to develop and maintain the critical psychomotor and visuospatial skills that are central to performing neonatal and infant neurosonography in a convenient and risk-free setting.
10 real-patient based cases including:

Normal neonatal brains
Ventriculomegaly
Hydrocephalus
Intraventricular hemorrhage
Right germinal matrix hemorrhage
Subependymal hemorrhage
Periventricular venous infarction
Grade IV right and left periventricular hemorrhage
Porencephalic cyst
Extra-axial CSF collections

Preterm and term neonatal and infant cases
Coronal and sagittal plane imaging
Knowledge Assessment with Performance Tracking
19 interspersed questions and answers with real-time feedback
20-question mastery test
*Enjoy 24/7 access to this SonoSim Module for 12 months from date of purchase. Extend your license on an annual basis for a charge of 10% of the original SonoSim Module price.