Ultrasound of the Abdomen
Immersive Abdominal Ultrasound Training
Comprehensive Abdominal Ultrasound Training Courses & Scanning Practice



SonoSim's abdominal ultrasound training content was created to elevate the skills and knowledge of learners in abdomen ultrasound. Leading ultrasound experts author our ultrasound abdomen curriculum, which is peer-reviewed, and CME accredited. Each topic includes a course, scanning cases, knowledge checks, scanning assignments, and a Mastery Exam. Learners collect certificates, create abdominal ultrasound image portfolios, and can claim CME* if desired.
Our abdominal ultrasound training topics are mapped to various consensus-based association guidelines and requirements, including ARDMS Abdomen Sonography exam requirements.
SonoSim supports learners in the development of abdominal ultrasound knowledge & skills needed to provide exceptional patient care.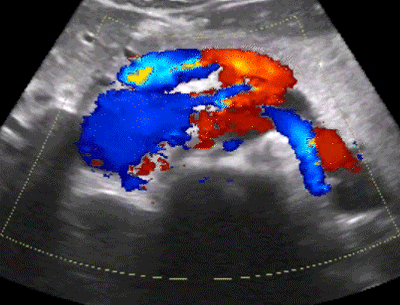 The standardized structure for each topic delivers against the key learning objectives for achieving abdominal ultrasound competency, including:
POCUS & DMS Protocol Scanning Assignments
Customized scanning assignments are provided based upon whether learners are pursuing diagnostic medical sonography (DMS) or point-of-care ultrasound (POCUS) training.
DMS Protocol Scanning Assignments are available for many topics/protocols.
Extensive Abdomen Ultrasound Training
Add or Expand Expertise with our Abdominal Ultrasound Training

Our immersive learning environment supports & accelerates each learner's journey to successfully performing abdominal ultrasound across a variety of applications. Learners can acquire the clinical acumen and technical expertise to confidently interpret abdomen ultrasound images, identify abnormalities, and make informed patient care decisions.
Ultrasound is an operator-dependent technology, and individual learners have varied learning styles. As such, SonoSim learners are immersed in multimedia ultrasound training that includes: audio, video, text, illustrations, and abdominal ultrasound case studies, the combination of which takes learning to a whole new level.
With the SonoSimulator, learners have unparalleled opportunities to engage with scanning cases from real patients via the SonoSimulator probe. Virtual scanning of real patient imagery allows them to develop image acquisition & interpretation skills on real pathologic cases.

Abdomen Ultrasound Training For Every Program & Learner
If you want to learn or teach ultrasound, SonoSim has a plan for you.

A Comprehensive Ultrasound Learning & Teaching Ecosystem