The Easiest Way to Learn & Teach Ultrasonography®
We're happy you are here! SonoSim is the easiest & most effective platform for learning & teaching ultrasonography. Our proven method uses peer-reviewed courses, performance tracking & monitoring, and the unique opportunity for laptop-based, hands-on scanning of real patient cases, applied to a virtual patient. Let's kickstart your ultrasound training journey.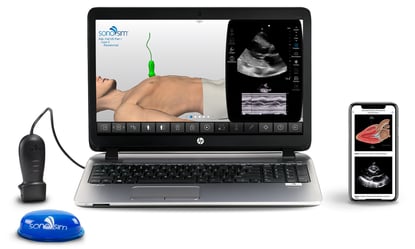 Install the SonoSimulator®
Download the SonoSimulator software to your computer to experience hands-on scanning of real pathology applied to virtual patients.
STEPS TO INSTALL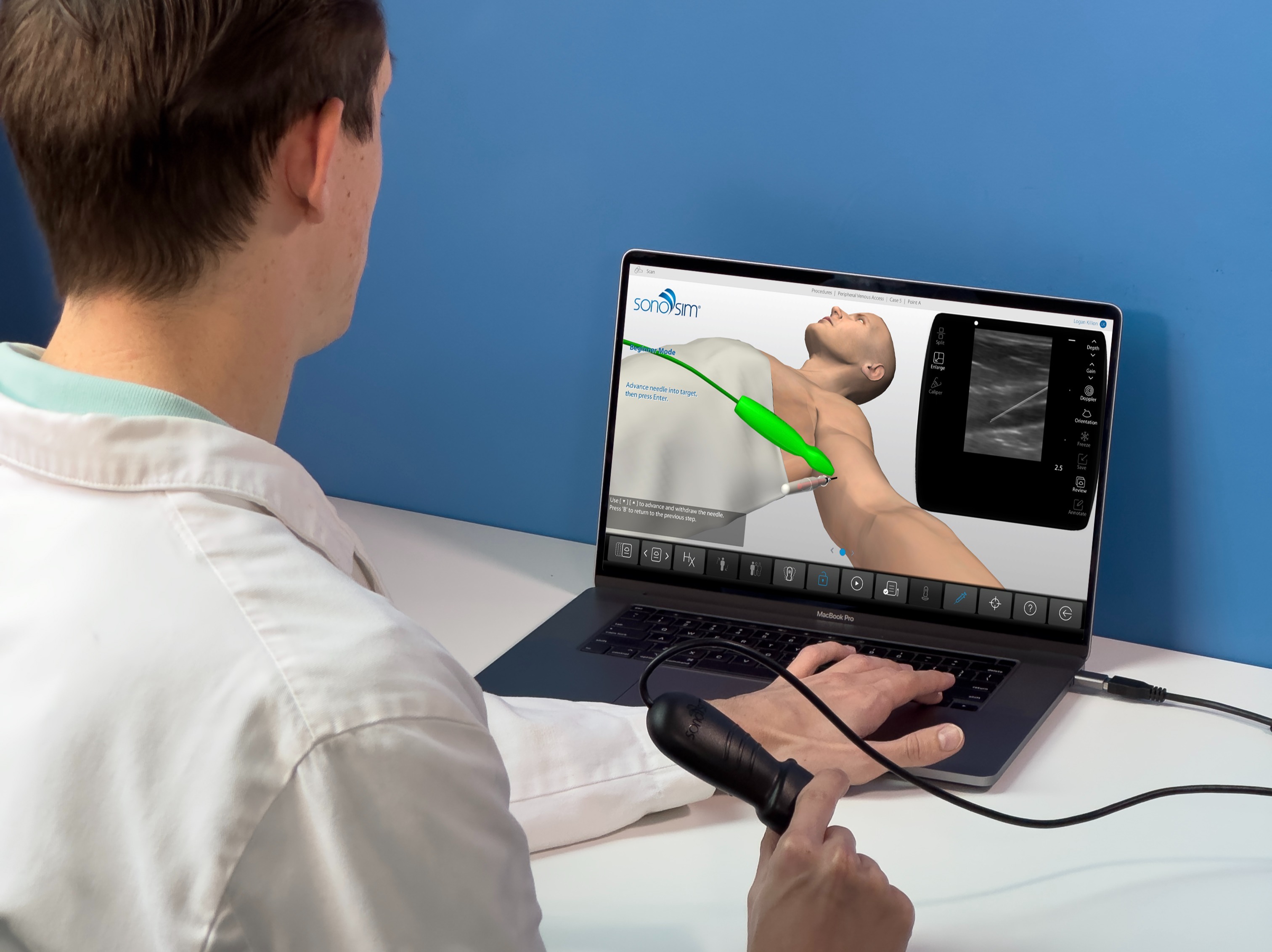 To help you get started, choose the option below that best describes where you are in your SonoSim journey.
I just ordered and need the first steps.
Welcome to SonoSim! You are in the right place. This page has all the links and resources you need to complete your onboarding.
I need to register users.
I need to install the SonoSimulator Software.
What do I need to do to prepare for my scheduled onboarding?
To prepare for your virtual session, please make sure all attendees have:
Setup their password and logged into their account at least once
A USB-C adapter handy, if needed
Their probe kit handy, if possible
Where is my SonoSim Login?
Your SonoSim Login was emailed to you in your welcome email from SonoSim. If you do not see this in your inbox, please check your spam. If you cannot find the email, contact support.
I tried to set my password from the welcome email, but it says "Access Expired"!
For security reasons, the emailed links for setting your password are set to expire after a certain period of time. No worries!
To send a new link to yourself for setting your password, please go here and click "Lost your password?"
I can't find what I need...
I need support.
Visit our Member Support page to schedule an appointment or contact us.
Click the below link and complete the User Registration Form. Be sure to provide each SonoSim user's full name and email address. Email us the completed form and put your group/institution's name in the subject line.
SonoSimulator® Installation
Step 1: Ensure that your computer meets the minimum system requirements.

Step 2: Restart your computer if you haven't done so within the last 24 hours.

Step 3: Connect your laptop to the internet.

Step 4: Ensure that you have a USB 3.0/2.0 Port available. If you have a laptop with only USB-C ports, a USB-C to USB adapter is required. Please do not attempt to install with a Hub adapter as we recommend the following adapter: Apple-Brand Adapter
Step 5: Sign in and go to the Download Page.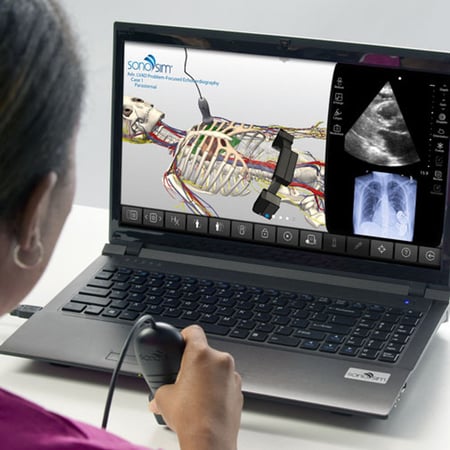 Watch the Onboarding Webinar



See how the SonoSim Ultrasound Training Solution works
To prepare for your virtual session and see how the SonoSim Ultrasound Training Solution works, please watch the following webinar.
Bonus: You can see specific features in our How-To Videos.
For Administrators & Faculty
Experiencing Installation Issues?
Don't worry! You can still access your Courses, Study Prep resources, and Certificates at member.sonosim.com

We're here for you. Our member support services will be covered during an upcoming onboarding session.
In order to prepare for it, please watch our video on how to access TeamViewer. During your virtual session, if you need help, you will be required to send us your unique TeamViewer code and password.