Vascular Ultrasound Training
Hands-On Vascular Ultrasound Training for an Immersive Learning Experience
Vascular Ultrasound & Advanced Doppler Imaging



Courses & Guided Scanning Practice
SonoSim's hands-on vascular ultrasound training material is expertly designed to bolster the skills and knowledge of learners in vascular ultrasound, including Doppler ultrasound applications. Our curriculum is authored by leading experts in vascular access ultrasound, peer-reviewed, and CME-accredited. Every ultrasound training topic includes a course, virtual scanning cases with Doppler simulation, knowledge assessments, scanning assignments, guided imaging protocols, and a Mastery Exam. Participants have the opportunity to earn certificates, build their vascular ultrasound image portfolios, and claim CME credits when needed. Our in-depth learning modules serve as an invaluable reference guide for those interested in ultrasound vascular studies.
SonoSim vascular ultrasound training courses, SonoSimulator® hands-on virtual scanning cases, and imaging protocols are designed to adhere to broadly accepted consensus guidelines (e.g., AIUM). The DMS Imaging Protocols are specifically designed to match professional society guidelines. SonoSim vascular ultrasound training content is designed to assist DMS programs prepare their students to pass the ARDMS Vascular Sonography exam.
Understanding how to perform vascular ultrasound is critically important across multiple medical specialties. Doppler ultrasound is central to performing vascular ultrasound examinations. SonoSim provides a series of training courses and virtual hands-on scanning cases that starts with learning how to use vascular ultrasound to scan normal anatomy.
The Fundamentals of Ultrasound Course coupled with the SPI study tool helps develop a solid foundation of ultrasound physics that supports future vascular ultrasound learning. Advanced courses and cases further develop vascular ultrasound skills, specifically by applying Doppler ultrasound imaging towards a diverse series of applications. DMS imaging protocols provide in-depth guided training that instructs learners how to perform vascular ultrasound using Doppler, as indicated. A series of ultrasound-guided vascular access procedures are also available.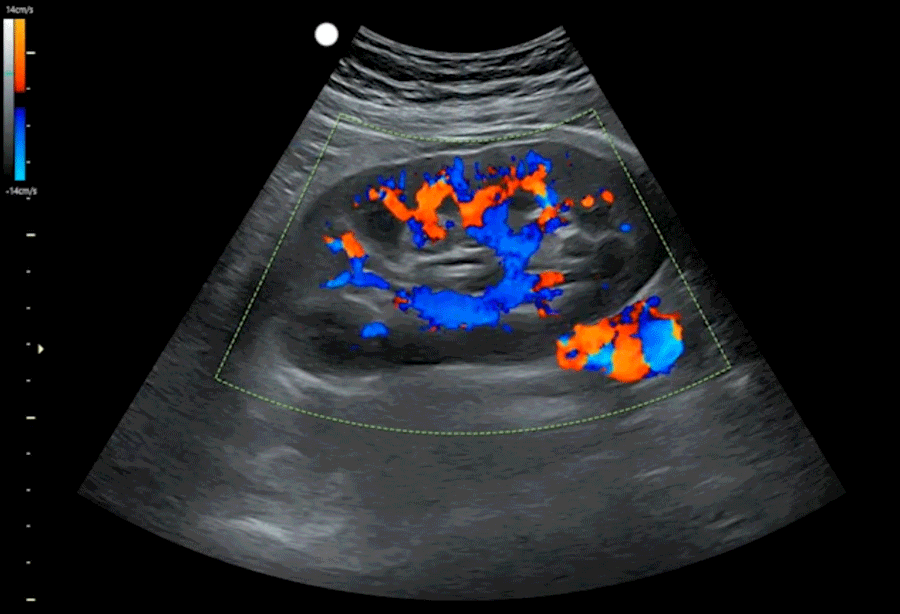 Each topic is meticulously structured to meet the critical learning objectives necessary for mastering vascular ultrasound. This systematic approach covers key areas such as:
POCUS & DMS Protocol Scanning Assignments
Customized scanning assignments are provided based upon whether learners are pursuing diagnostic medical sonography (DMS) or point-of-care ultrasound (POCUS) training.
DMS Protocol Scanning Assignments are available for many topics/protocols.
Hands-on Vascular Ultrasound Doppler Training
Enhance and Broaden Your Capabilities with Our Comprehensive Vascular Access Ultrasound Course



Our all-encompassing training platform fuels every learner's journey toward mastering hands-on vascular ultrasound training in diverse clinical situations. Learners get the chance to practice acquiring & interpreting vascular Doppler ultrasound images & identifying vascular anomalies.
SonoSim cloud-based, multimedia, didactic courses are created by leading ultrasound experts and are internet accessible immediately after purchase on any device. There are knowledge checks with real-time feedback throughout each course, as well as a Mastery Test that is automatically graded.
The SonoSimulator® helps develop and maintain the critical visuomotor and visuospatial skills that are central to image acquisition and interpretation with real patient imagery, expert tutorials on-demand, and real-time feedback on success.
Vascular Ultrasound & Doppler Training Customized for Every Learner & Program
Whether your goal is mastering ultrasound guided vascular access or teaching it,
SonoSim has the ideal solution for you.


A Comprehensive Ultrasound Learning & Teaching Ecosystem