Advancing Ultrasound Education Together
Collaborating with various professionals across the healthcare industry, we believe in the power of a shared mission to drive innovation and progress. Each partnership illuminates new perspectives, offering unique insights that shape our solutions and inspire growth. Together, we strive to redefine ultrasound education and raise the standard of patient care.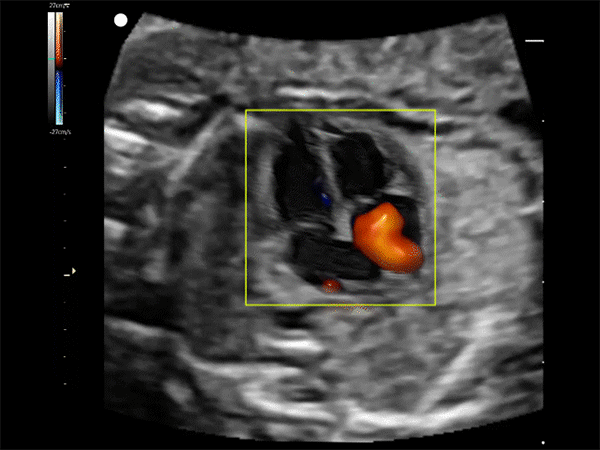 Our Primary Collaborators

---
Our long-term and very successful collaboration with GE HealthCare began in 2015 with the goal of accelerating the adoption of bedside ultrasound by medical practitioners. As SonoSim's ecosystem has developed to eliminate the historical barriers to learning ultrasound, we provide GE clients with effective ultrasound training, enabling new ultrasound users and/or those expanding their skills and applications to safely and effectively use newly acquired ultrasound equipment.

GE HealthCare provides transformational medical technologies and services that are shaping a new age of patient care. Their broad expertise in medical imaging and information technologies, medical diagnostics, patient monitoring systems, drug discovery, biopharmaceutical manufacturing technologies, performance improvement, and performance solutions services help customers deliver better care to more people worldwide at a lower cost. In addition, they partner with healthcare leaders, striving to leverage the global policy change necessary to implement a successful shift to sustainable healthcare systems.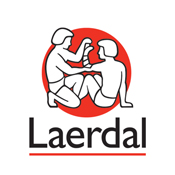 ---
Our long-term and very successful partnership with Laerdal Medical began in 2014 and involves global distribution, as well as product development and R&D collaborations. SonoSim is proud to support Laerdal's efforts in bringing ultrasound to the global medical simulation community.

Laerdal Medical, one of the world's leading healthcare solutions providers, is dedicated to helping save lives with products and services for Simulation, Airway Management, Immobilization, Basic Life Support, Advanced Life Support, Patient Care, Self-Directed Learning, and Medical Education. Laerdal is pleased to serve all healthcare providers and educators, from the lay rescuer to the medical professionals.


---
In 2023, SonoSim announced a partnership with Vectara to leverage their technology to ensure that searching for and locating SonoSim content is efficient and precise, among other planned innovations for the SonoSim platform.
Vectara is a conversational GenAI platform that allows businesses to have intelligent conversations utilizing their own data (think ChatGPT, but for your data). The platform ensures data security and privacy with strong encryption while ensuring no customer data is used for training models.
Medical Societies & Association Partnerships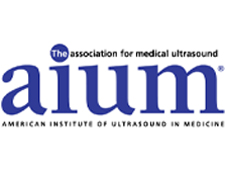 ---
We share the mission of The American Institute of Ultrasound in Medicine (AIUM), and partner with them on educational events every year. AIUM creates opportunities for passionate medical professionals to improve their knowledge and use of ultrasound in the diagnosis and treatment of patients. Through rigorous research, high-quality education, and evidence-based training and practice resources, the AIUM is leading the global multidisciplinary ultrasound community.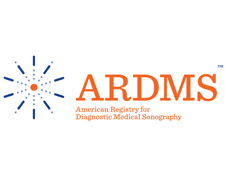 ---
We share the mission of the American Registry for Diagnostic Medical Sonography® (ARDMS(R)) and collaborate on content development from time to time. ARDMS® administers examinations and awards credentials in areas of ultrasound. Through its mission, ARDMS empowers sonographers to provide exceptional patient care through rigorous assessments and continual learning.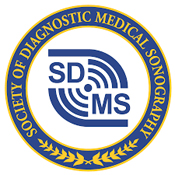 ---
We share the mission of the Society of Diagnostic Medical Sonography (SDMS), and partner with them on educational events throughout the year. The SDMS ​is a network of sonographers practicing in all specialty areas, sonography students, educators, physicians, nurses, and other healthcare providers who practice or have an interest in diagnostic medical sonography.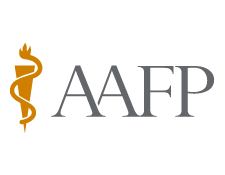 ---
We share the mission of the American Academy of Family Practitioners (AAFP) and support various events coordinated by them. The American Academy of Family Physicians is the largest national association of family doctors and one of the largest national medical organizations. AAFP strengthens family physicians and the communities they care for. Built on decades of proven representation, leadership, and advocacy, they support AAFP members and the specialty with high standards and dynamic opportunities.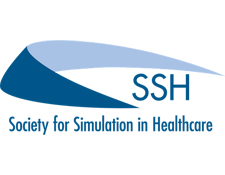 ---
We share the mission of the Society for Simulation in Healthcare (SSH), sit on their corporate roundtable, and support various events throughout the year. SSH seeks to improve performance and reduce errors in patient care through the use of simulation.